Air Oil Cooler With DC Motor
Product Detail
Product Tags
EHP-DC cooler drive by Dc motor ,it is divided into two categories of 12V and 24V motor and mainly used in the cooling of industrial gear box、hydraulic system 、 marine drilling platform、wind power generation、coal mine etc. Aluminum cooler's maximum cooling capacity is 30KW at ETD 40℃。Our software and engineers can help you to choose the correct and economical cooler.
Dc motor cooler's maximum dynamic operating pressure is 14bar and maximum static operating pressure is 21bar.The cooler is drive by 12V and 24V DC motor. DC motor drive type cooler 's design is compact, and convenient, it select the low noise and imported integrated fan-motor to drive. This cooler control motor's speed by the oil temperature ,it is a green environmental protection new product and it is help to extend the service life of motor. Please contact us under the special voltageand environment.
Installation size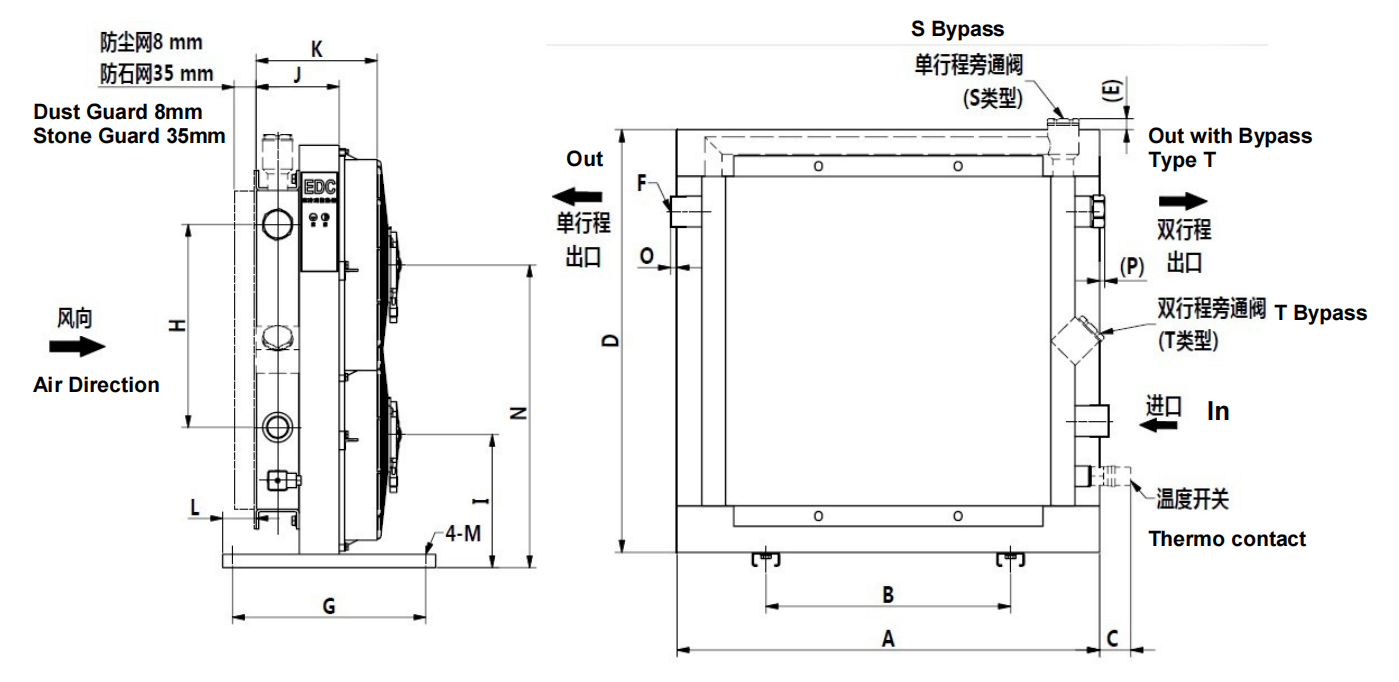 The cooling capacity curves are base on ETD 40℃.For example,the cooler's inlet oil temperature is 60℃,the air temperature is 20℃,the ETD is 40℃。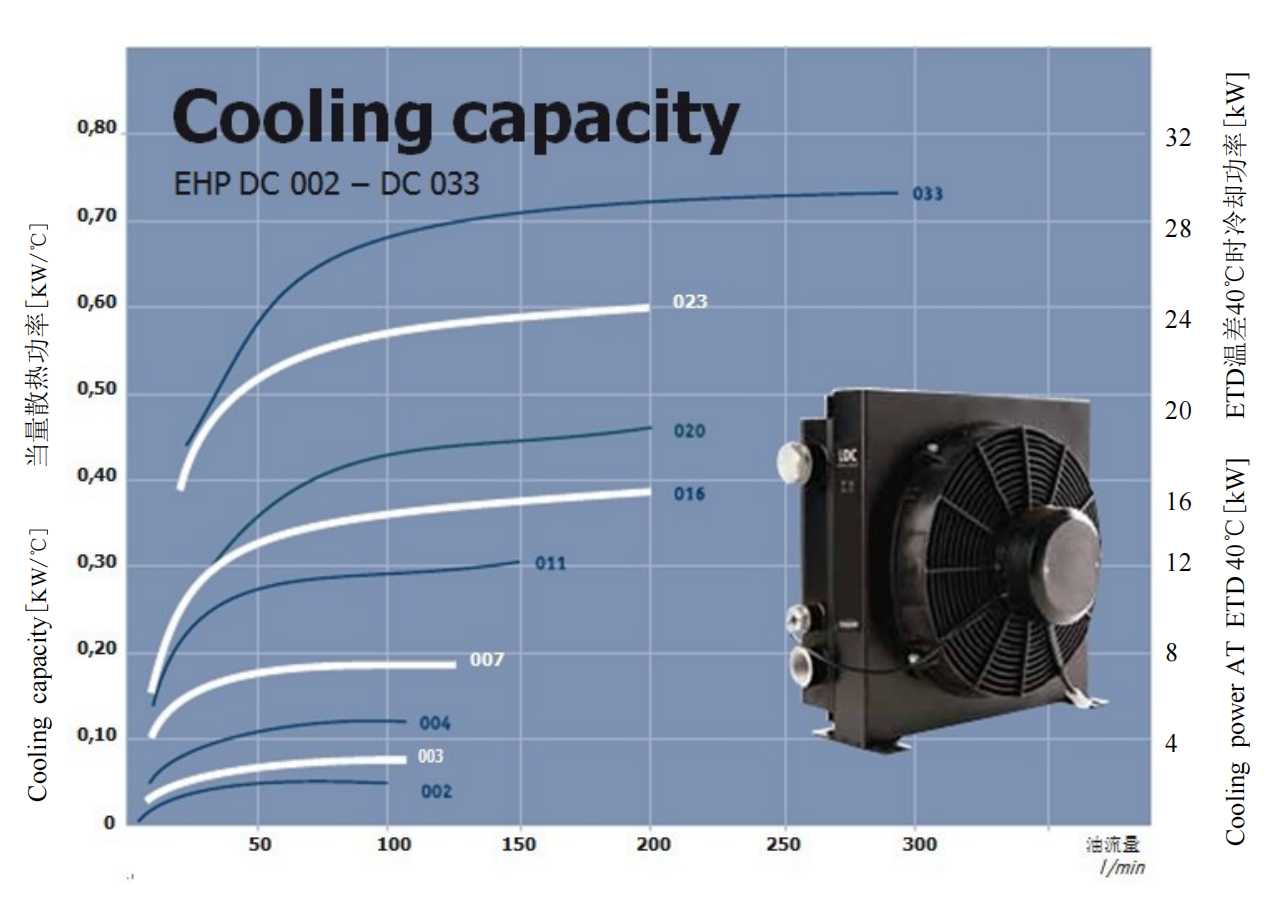  Cooling capacity: Cooling capacity at ETD 40℃
 Consumed power will change when voltage change, this curve
is base on DC12V and DC24V
 Motor type:standard is Air suction type,IP68.F class, in
 Medium:Mineral oil ,in accordance with DIN 51524,For
other medium, please contact EHP.
 Noise value is base on distance of 1m and just supply
reference. Because it is easy to be affected by ambient
environment、viscosity and reflection etc.
---
Previous:
Air Oil Cooler With AC Motor
---
Write your message here and send it to us